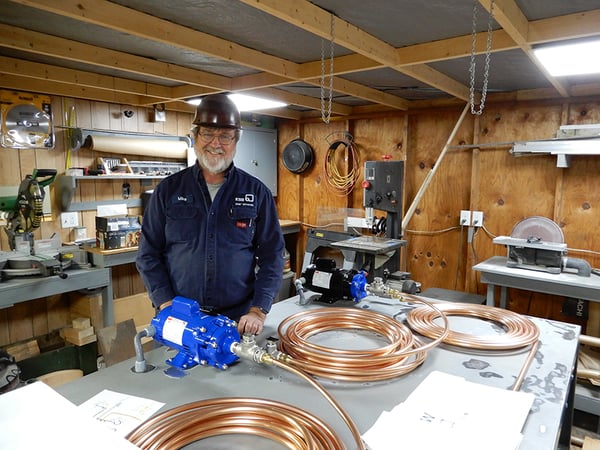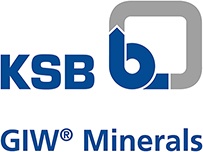 GIW would not be the company it is today, consistently meeting the needs of our customers without the dedication of our talented employees. The GIW family is proud to have passionate team members located around the world. We are grateful for each employee's contributions. Today, we are proud to recognize one such employee — Mike Matthews — who is retiring from GIW in December 2019 after over 27 years of service as a Hydraulic Lab Technician.
A devotion to craft
During his long tenure at GIW, Mike has developed a reputation for precision and style with the equipment he designs. At trade shows, his creations are often the first glimpse new customers have of GIW's training offerings. Engineers across all disciplines have come to appreciate his keen eye and expertise.
"Mike is a craftsman — everything he's built is professional looking," says George McCall, GIW Hydraulic Lab Manager. "What he designs works, of course, but it also looks marvelous. He really takes his time and gets it right."
Much of Mike's work over the years has taken place in our state-of-the-art Hydraulic Lab. There, our experts conduct thorough and careful testing to develop solutions to everyday pumping problems, innovate on pump design, and train the next generation of engineers.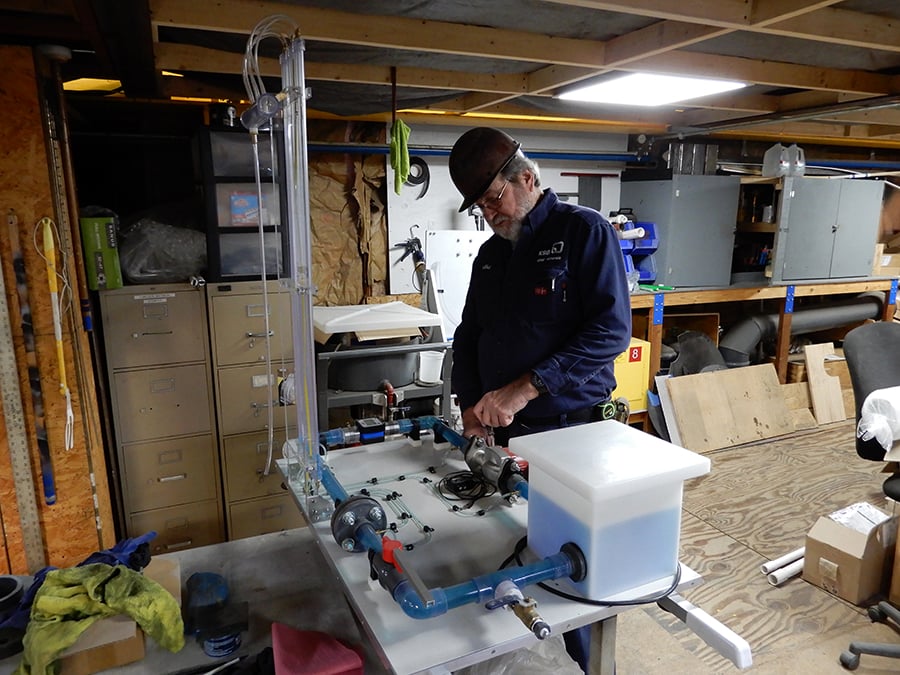 At the Lab, we conduct several hundred pipeline tests on a wide range of slurry types and continue a legacy of support that stretches back to the Lab's founding in the 1950s. Our experts at the Hydraulic Lab provide support in three main areas:
Clear water pump testing, which helps us determine the metrics of pump performance and calculate performance curve data.
Slurry and equipment testing, which helps us build on our products and improve on existing technology.
Internal product development and research, through which we evaluate and explore new areas of innovation.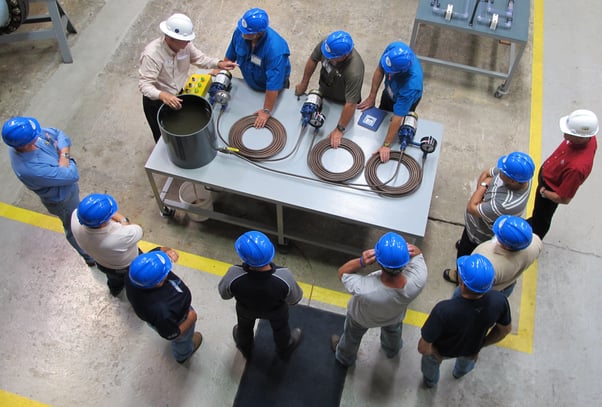 Hands-on education
The Hydraulic Lab is the base of operations for our comprehensive slurry training courses, which educate engineers throughout the pumping industry. One of Mike's most significant contributions was his work building the equipment for the Lab's teaching demonstrations, including visual aids for water hammer, slurry settling, and pump wear.
These demonstrations have a starring role in our annual course, "Transportation of Solids Using Centrifugal Pumps." During the five-day course, engineers from around the world learn the theory behind common pumping scenarios. They receive hands-on training from our internationally renowned instructors and test their knowledge in small group sessions — all of which culminates in an extended "Total System Design" workshop.

Spots are already filling for the 2020 slurry course! To sign up, fill out a registration form or call us at (706) 434-0734.
Mike's test demonstrations add a unique and fun dimension to the experience. Participants come away from the course with new tools, techniques, and insight they can apply to their pumping operations at home. They have helped even the most seasoned engineers reach breakthroughs.
"When people see his demos in our course, they say things like 'I've been in this business for twenty years and I finally understand this concept now that I can visualize it,'" Mr. McCall says. "That's what I appreciate most about Mike — he takes the time to do things with excellence, and we're proud to display it."
Mike has truly gone above and beyond in his many years of service. Like him, our slurry pump course has been helping pump operators achieve new heights of production for more than four decades. The next session of our course will be held from March 9-13, 2020 at our Grovetown, GA facility. Be sure to register today!